What are the Key Components of a Good Job Description?
Whether you are writing a contract or hiring a consultant directly, it pays off to write a detailed job description. There are several components to a good job description (your agency may have specific and additional required sections depending on your agency's human resource policies). Click here for general information about developing good job descriptions.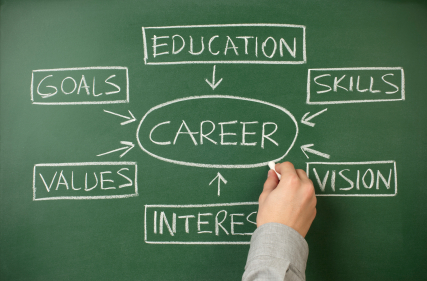 One essential feature of the job description for the MHC is that it reflects your Head Start program's vision for mental health services. The job description should also clearly articulate a description of the ECMHC job and of the skills, knowledge, and abilities of the MHC.
Description of the work to be performed – The description of the job should include a summary statement, the duties and tasks to be performed, and the degree of supervision.

Summary statement – The summary statement provides a synopsis of the major purpose of the MHC position and its role within the Head Start program. State in 2-3 sentences what the primary role of the MHC will be in your program.
Duties & tasks – Duties are the major subdivisions of work performed by the MHC, while tasks define the methods, procedures, and techniques by which duties are carried out. Tasks articulate what is done, how it is done, and why it is done. You will want to provide a fairly detailed account of the types of activities and tasks that your MHC will be asked to provide (see Tutorial 3, for examples of key activities). Major subdivisions of work might include things like: (1) staff training; (2) parent training; (3) classroom observations; (4) in-class programmatic consultation and coaching; (5) individualized child and family-centered consultation; (6) individual child screening, assessment, and community referral as needed for those children referred for child and family centered consultation; etc. If possible, you may want to assign a proportion of the MHC's allocated time to each of the expected duties (e.g., 10% staff training; 15% parent training, 50% in-class observation and consultation, etc.

Tasks are the specific activities within these categories that the consultant may be expected to engage in. It is important to be as specific as possible about the required tasks for the MHC. For example, if you will want the MHC to provide training on mental-health related topics twice per year, specify this in the job description. If training happens more often, be clear about expectations for this as well.

When the consultant or someone else reads the job description, they should be able to formulate a fairly specific picture of how they will be spending their time with your program, and the kinds of activities that are most central to the job.
Degree of administrative and clinical supervision – Describes the way in which ECMHC duties are assigned and supervised, when the position is reviewed, and how it is reviewed. Distinguish between administrative supervision – that is, who will the MHC report to within the Head Start program, and who will be responsible for overseeing and monitoring the work done within your program, and clinical supervision – who will oversee the clinical work that the consultant does with families and children. Providing adequate supervision and support for the MHC has been shown to be a characteristic of effective consultation programs, so it is important to be clear about who, how often, and how the consultant will be supervised. Consultants may also need to have additional clinical supervision, so the job description should describe whether this will be provided by Head Start or by another agency. For ideas about how to best support and supervise the MHC, click here and here.

Description of the required and preferred skills, knowledge, and abilities of the MHC (required & preferred). The second major component of the job description provides a listing of the required and preferred knowledge, skills, and abilities for the MHC. Federal performance standards provide a starting point for thinking about the required or recommended qualifications for the MHC, stating that "Mental health services must be supported by staff or consultants who are licensed or certified mental health professionals with experience and expertise in serving young children and their families" (1304.52(d)(4)). For more information about recommended qualifications for an effective mental health consultant, see Tutorial 3.

You will need to decide, based on your specific programmatic context, which characteristics are required vs. preferable. For example, a program that services predominantly Spanish-speaking families and children may require a bilingual/bicultural mental health consultant, while one that has a small number of these families may prefer someone with this particular skill set. A consultant serving a program that includes expectant families, infants and toddlers, as well as preschoolers may require knowledge and experience in working with post-partum depression and infant attachment, while this may not be important for a program that services only preschool-aged children.

Knowledge, skills, and abilities might fall in the following categories:

Knowledge refers to the core content areas in which you expect the consultant to have had training and/or experience, keeping in mind that Head Start performance standards require experience and expertise in working with young children and their families. Core content areas might include Infant and early childhood mental health, including attachment relationships; typical and atypical child development; the underlying causes of challenging and troubling behaviors; best practices and evidence-based practices and curricula in working to support young children's social-emotional development; knowledge of how mental health services and concepts differ across different cultures; knowledge of the mental health service delivery system; and knowledge of Head Start program models and approaches.
Skills are those specific behaviors that you would like the MHC to be able to demonstrate, including the ability to build strong, collaborative relationships, conduct observations of children and environments and use the results of these observations to set goals and develop individualized plans, the ability to partner and work collaboratively with staff and families, the ability to work as part of a team to support children and families, the ability to motivate and engage staff and family members. Skills may also include practical skills, such as writing and documentation skills, organizational skills, self-management skills and the ability to efficiently manage time, and communication skills.
Education/Experience most often reflect the extent of experience that the MHC has in particular areas, such as number of years of training or experience providing consultation services, working in early childhood settings, or type of degree required for the position. Typically, MHCs in Head Start will have at least a Master's degree in Social Work, Counseling, Psychology, or a related field. Performance standards require the mental health consultant to have a certificate or license from the appropriate governing board in their state and discipline.
Other Requirements. Be sure to include in the job description any other requirements, such as valid driver's license, criminal background check, CPR certification, travel expectations or other things that are required for this position. A description of the physical requirements is also usually included (such as ability to work with active children ages 3-5, and any required lifting or other physical activities).
For an example of a good job description for a Head Start Program early childhood mental health consultant, see
Head Start Program: Early Childhood Mental Health Consultant, Position Description
, keeping in mind that the specific characteristics that you may need in your program may differ somewhat.